Bauhaus and Photography—On New Visions in Contemporary Art
7/12/2018-10/3/2019
The Staatliche Bauhaus not only played a key role in the history of twentieth-century design and art, but also in photography. From December 7, 2018 through March 10, 2019, the exhibition "Bauhaus and Photography—On New Visions in Contemporary Art" at the NRW-Forum Düsseldorf brings together photographs by proponents of this "new vision" with works by contemporary artists.
→ More Information
Körperwende
From Nam June Paik to Hiroshi Ishiguro
29/3 – 5/5/2019
In the 1960s, Nam June Paik built the first non-human action artist in history. In 2018, the Japanese roboticist Hiroshi Ishiguro had his android, Alter 3, conduct an opera and Pinar Yoldas' Kitty AI ruled the world. The exhibition shows how artists negotiate the boundaries between human and machine, between living, artificial, and inanimate bodies.

→ More Information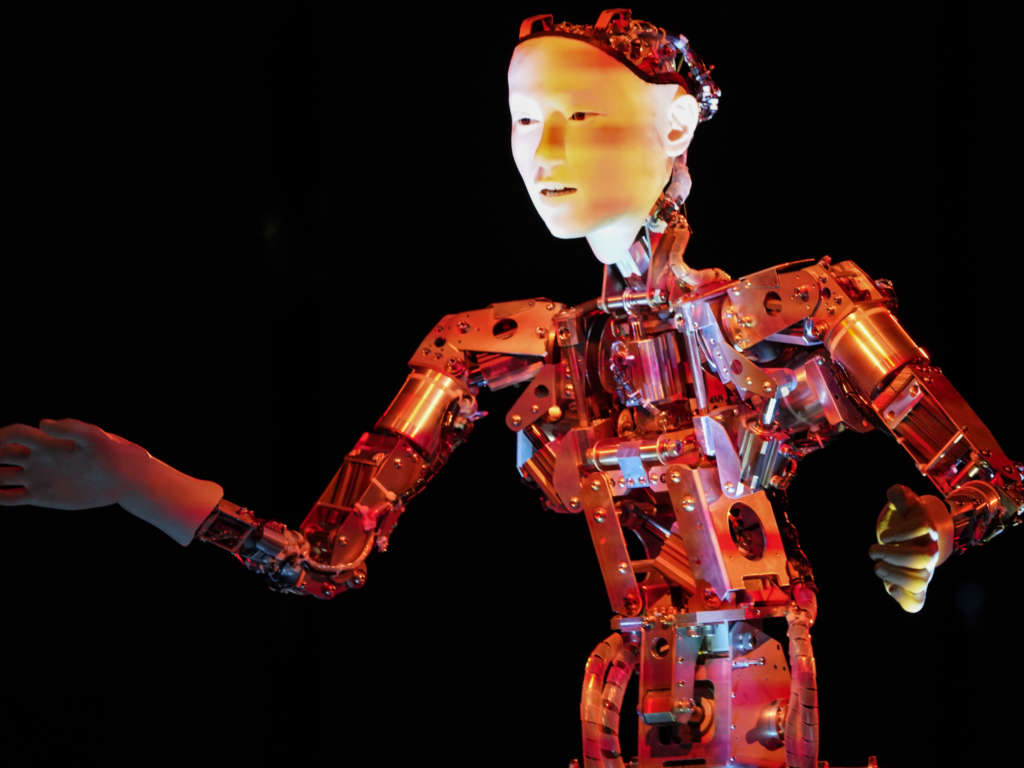 META MARATHON: ROBOTICS
March 15 - March 17, 2019
42 hours non-stop living and working with robots, coexisting and cooperating, celebrating and drinking, loving and laughing: The META Marathon 2019 is dedicated to the topic of robotics and transforms the NRW-Forum into a real laboratory for a whole weekend.

→ More information
Partners
NRW-Forum Düsseldorf · Ehrenhof 2 · D - 40479 Düsseldorf
Tel.: +49 (0)211 – 89 266 90 · info@nrw-forum.de
Imprint | Privacy policy