Contact Info
NRW-Forum Düsseldorf
Ehrenhof 2, 40479 Düsseldorf
fon: +49 (0) 211 – 89 266 90
fax: +49 (0) 211 – 89 266 82
info(at)nrw-forum.de
Opening hours
Tuesday – Thursday 11 am – 6 pm

Friday 11 am – 9 pm
Saturday 10 am – 9 pm
Sunday 10 am – 6 pm
Christmas Holidays
Christmas Eve: closed
December 25th: 1 pm - 6 pm
December 26th: 1 pm - 6 pm
New Year's Eve: closed
New Year's Day: 1 pm - 6 pm



Tickets
Day ticket Tue-Thur: 6 Euro / 4 Euro reduced / children and youths (up to 17 years) 1 Euro

Day ticket Fri-Sun & holiday: 8 Euro / 5 Euro reduced / children and youths (up to 17 years) 1 Euro

Happy Family (fisrt thursday of the month 2-6 pm): parents accompanied by their children pay children's price
Happy Birthday: Birthday children are offered free entrance
VIP-Year pass: 69 Euro
* Concessions for: Children aged 6-16 years, schoolchildren, students, unemployed, people with disabilities (Reductions will be granted only upon presentation of a valid identity card.)
Free guided tour every last Friday of the month at 6 pm
PONG is coming!
The transformation at the NRW-Forum has not been completed yet. Until everything is ready for you to enjoy, we offer you a menu with selected dishes and drinks. In the meantime, you can look forward to September 1st: This is when we will - with a loud PONG - fuse pop culture and gastronomy to an exciting unity!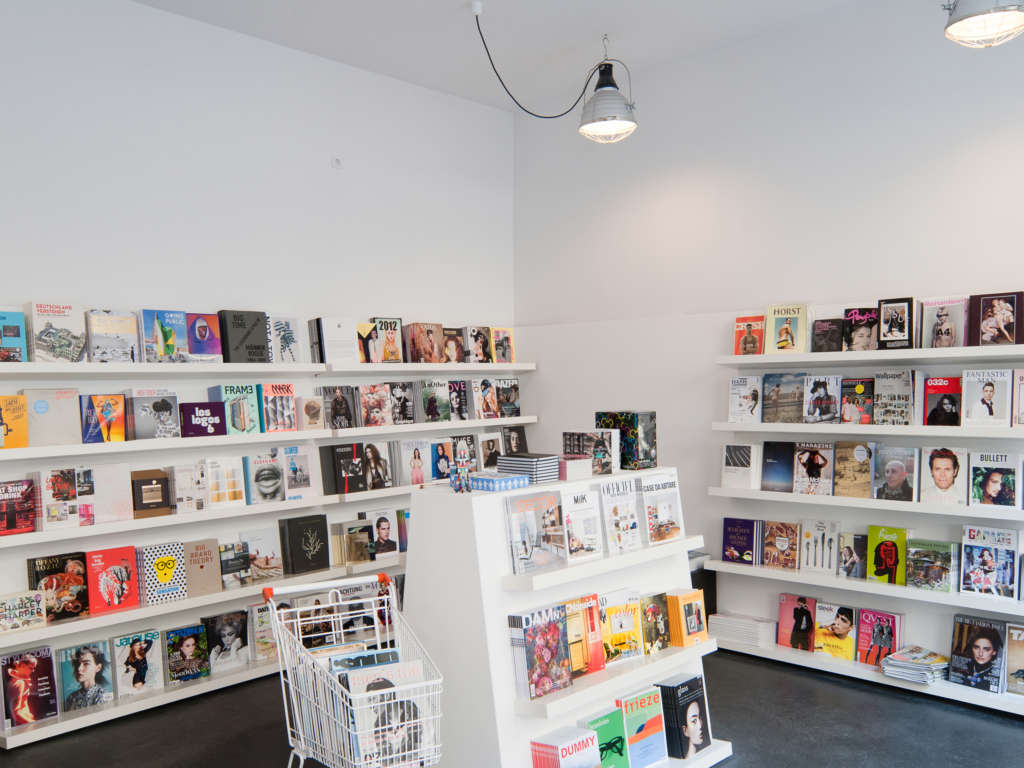 Shop
Having already opened stores in Berlin and Munich, on 2 February, Sebastian Steinacker will be opening his third soda books branch here at the NRW-Forum Düsseldorf. Soda stands for visual culture and free inspiration, for a careful selection of international titles and aesthetic visual quality. The new shop will provide a broad selection of books and magazines from all fields of fashion, photography, architecture and design and will also have unknown, elaborately produced and exceptional publications on its shelves.
Parking
Parking on the Rhine banks (Tonhallenufer) across from NRW-Forum Düsseldorf / Tonhalle Düsseldorf. Access via the ramp next to the Rheinterrassen (approx. 500 metres north of NRW-Forum Düsseldorf). Multi-storey car park on the corner of Ratinger Str. / Heinrich-Heine-Allee, underground car parks underneath the E-on headquarters and Victoria Insurance buildings.
Public transport
U70, U74, U75, U76, U77 Tonhalle / Ehrenhof stop U78, U79 Nordstrasse stop 701, 705, 706 Sternstrasse stop
Accessibility
NRW-Forum Düsseldorf is accessible for wheelchair users. We make every effort to facilitate visits by people with mobility restrictions – despite the building's listed heritage status. We are always happy to assist you on-site. If you have any questions regarding your visit, please don't hesitate to phone us:+49 (0)211 – 89 266 90.
Directions and parking
The wheelchair-accessible entrance is located on the corner of Joseph-Beuys-Ufer / Oederallee (on the Rhine side, next to the Tonhalle Düsseldorf). Please ring the bell. We will come and open the door for you. Right outside the accessible entrance is the employee parking area, which you are welcome to use. The area can be accessed only via Oederallee. Please note that the number of parking spots is limited, but drop-offs and pick-ups are always possible.
At the museum
All exhibition spaces in NRW-Forum Düsseldorf are wheelchair-accessible. A lift leads to the upper floor. Wheelchair-accessible restrooms are located on the ground floor. The bistro-restaurant "Caffè NRW-Forum" on the ground floor is likewise accessible. Assistance dogs are always welcome.
Accomodation
Jugendherberge Düsseldorf (Youth Hostel Düsseldorf)
Düsseldorfer Straße 1
40505 Düsseldorf
Fon +49 211 557310
Email: duesseldorf(at)jugendherberge.de
Partners
Mobile Photography Partner
NRW-Forum Düsseldorf · Ehrenhof 2 · D - 40479 Düsseldorf
Tel.: +49 (0)211 – 89 266 90 · info@nrw-forum.de
Imprint