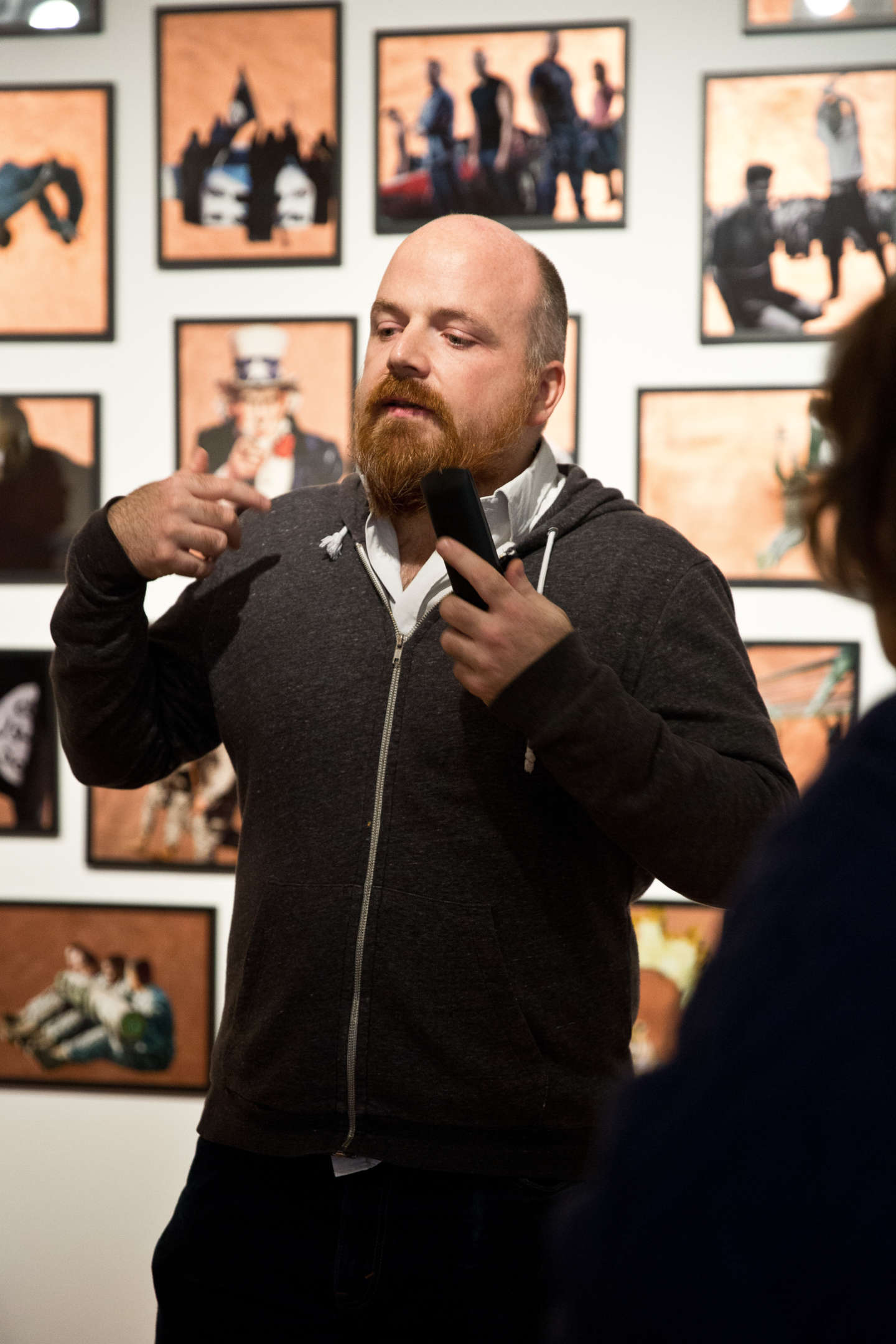 Simon Menner: Terror Komplex
November 19 2016 – January 15 2017
The fourth and provisionally last issue of the exhibition series .ftlbr (photo lab) deals with questions raised by the medial in-/visibility of current, global conflicts. Within the exhibition "terror complex" Berlin-based photographer Simon Menner occupies himself with footage from several Islamic groups. He examines their strategies of self-expression, which are determined by the paradox of an "invisible war" that is visually communicated on a regular basis.
Simon Menners different work cycles establish a connection between the visible and invisible. The exhibition "terror complex" presents works that investigate the peculiar relation between the invisibility and visual coverage of communication strategies effected by IS, Taliban and al Qaeda. The material that is avoided by these groups is just as significant to the artist as the material that floods social media.
The works make the fundamental paradox a subject of discussion by highlighting the contradiction of the groups' attempts to be as invisible as possible while simultaneously communicating their invisibility as widely as possible. Every suicide attack is documented and every execution is made available online. It almost seems as though the invisible war is in need of its own PR department, in order to properly function.
Further information: http://simonmenner.com/
Partners


NRW-Forum Düsseldorf · Ehrenhof 2 · D - 40479 Düsseldorf
Tel.: +49 (0)211 – 89 266 90 · info@nrw-forum.de
Imprint | Privacy policy