UBERMORGEN: Leaks & Listen
On the occasion of the fourth Internetstadl the artists group UBERMORGEN is giving a workshop regarding the topics: leaks, breach of the rules, freedom of speech and freedom of art. UBERMORGEN is active in the areas of internet art, software art and media hacking. They deal with power structures of the (digital) world and challenge commercial network giants, among others, with their projects "Google will eat itself" and "Amazon Noir - The Big Book Crime".
The project "Kill list" inspired by the US secret service and military consists of a death list in form of a network protocol as well as an electronic installation. An algorithm-generated list, which anonymously circulates through the internet, shows people, who are being accused of committing a crime against humanity. Death lists are a common practice for heads of state and secret services, which the public surprisingly doesn't take much interest in. Once a week the US president and Nobel Peace Prize laureate, Barack Obama, and his consultants create a Kill list filled with alleged enemies of the USA, who are doomed to be eliminated. The workshop raises questions such as: Who is allowed to do what in the digital era? Who decides over whose life? How far can and must art go?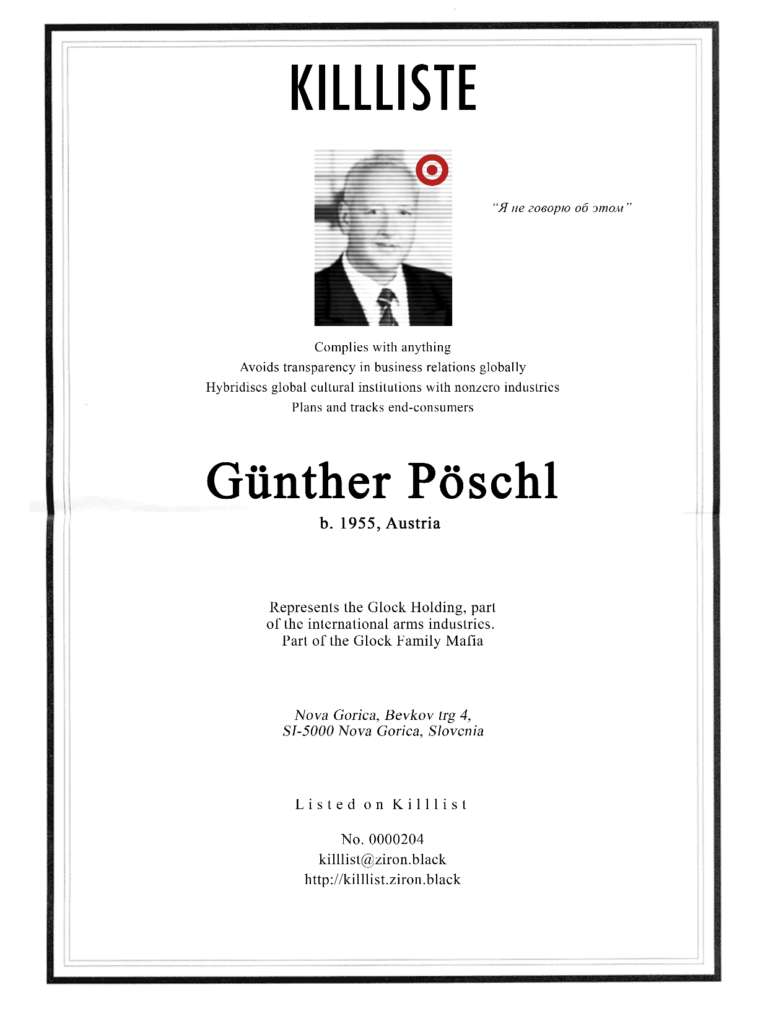 A discussion which had already raised awareness in 1997 during Christop Schlingensief's performance at the Dokumenta X, where he proclaimed: "Kill Helmut Kohl". Schlingensief was initially imprisoned, but freed relying on the right of freedom of art. In 2001, UBERMORGEN began a conjoint project with Schlingensief, called NAZI~LINE; a fake neo-Nazi emergency Hotline. UBERMORGEN consists of Hans Bernhard and lizylx. More information about their projects: http://ubermorgen.com/
Partners


NRW-Forum Düsseldorf · Ehrenhof 2 · D - 40479 Düsseldorf
Tel.: +49 (0)211 – 89 266 90 · info@nrw-forum.de
Imprint | Privacy policy