Here you can find all the media-relevant information, images and press material related to the exhibitions, events and projects at the NRW-Forum Düsseldorf. The image material that is provided may be used free of charge for topic-related reports and if a notice of the respective copyright is included. Please do not hesitate to contact us if you have any questions, or require additional material. If you are not yet on our press release distribution list we would be pleased to add your name to our list. Please send us an e-mail.
Two Rivers: Joachim Brohm / Alec Soth
29/03/2019–07/07/2019

Two photographers, two rivers: from March 29 to July 7, 2019, the NRW-Forum Düsseldorf will present Two Rivers, an exhibition of the most important groups of photographic works by the German artist Joachim Brohm and the American photographer Alec Soth. In a world premiere, the exhibition combines works from a total of ten series, including Alec Soth's magnum opus Sleeping by the Mississippi and Joachim Brohm's famous Ruhr series.
→ More Information and press images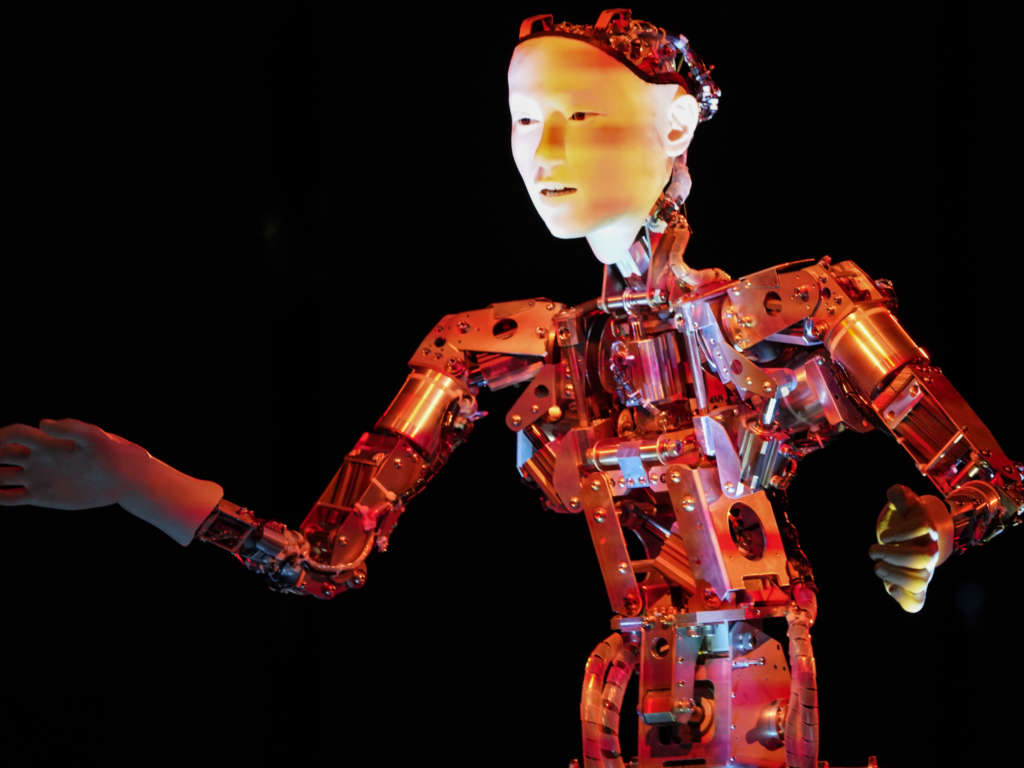 Körperwende
From Nam June Paik to Hiroshi Ishiguro

29./3. - 5./5./2019
In the 1960s, Nam June Paik built the first non-human action artist in history. In 2018, the Japanese roboticist Hiroshi Ishiguro had his android, Alter 3, conduct an opera and Pinar Yoldas' Kitty AI ruled the world. From March 29 to May 5, 2019, the exhibition Körperwende at the NRW-Forum Düsseldorf shows how artists negotiate the boundaries between human and machine, between living, artificial, and inanimate bodies.

→ More Information and press images

Martin Parr Retrospective
19/07 – 10/11/2019
The English photographer Martin Parr is considered one of the most important representatives of contemporary documentary photography and a chronicler of our time. From July 19 to November 10, 2019, the NRW-Forum Düsseldorf will present the most comprehensive retrospective to date of the British photographer who scans the world with a precise and loving eye and at the same time holds up a mirror to it.
→ More Information and press images

About NRW-Forum Düsseldorf
The NRW-Forum Düsseldorf in Data
Campaign by KesselsKramer

Nothing seems more important today than collecting data. The behaviour of museum visitors can also be recorded and evaluated for marketing purposes. The international advertising agency KesselsKramer has designed a campaign for the NRW-Forum Düsseldorf based on a public survey conducted by the city of Düsseldorf and surveys conducted by the NRW-Forum and focusing on the data itself.

→ More Information and press images
Partners
NRW-Forum Düsseldorf · Ehrenhof 2 · D - 40479 Düsseldorf
Tel.: +49 (0)211 – 89 266 90 · info@nrw-forum.de
Imprint | Privacy policy