Two Rivers Joachim Brohm / Alec Soth
29/3 - 7/7/2019
Two photographers, two rivers: The exhibition Two Rivers presents the most important groups of photographic works by the German artist Joachim Brohm and the American photographer Alec Soth. In a world premiere, the exhibition combines works from a total of ten series, including Alec Soth's magnum opus Sleeping by the Mississippi and Joachim Brohm's famous Ruhr series.
→ More Information

Körperwende
From Nam June Paik to Hiroshi Ishiguro
29/3 – 5/5/2019
In the 1960s, Nam June Paik built the first non-human action artist in history. In 2018, the Japanese roboticist Hiroshi Ishiguro had his android, Alter 3, conduct an opera and Pinar Yoldas' Kitty AI ruled the world. The exhibition shows how artists negotiate the boundaries between human and machine, between living, artificial, and inanimate bodies.
→ More Information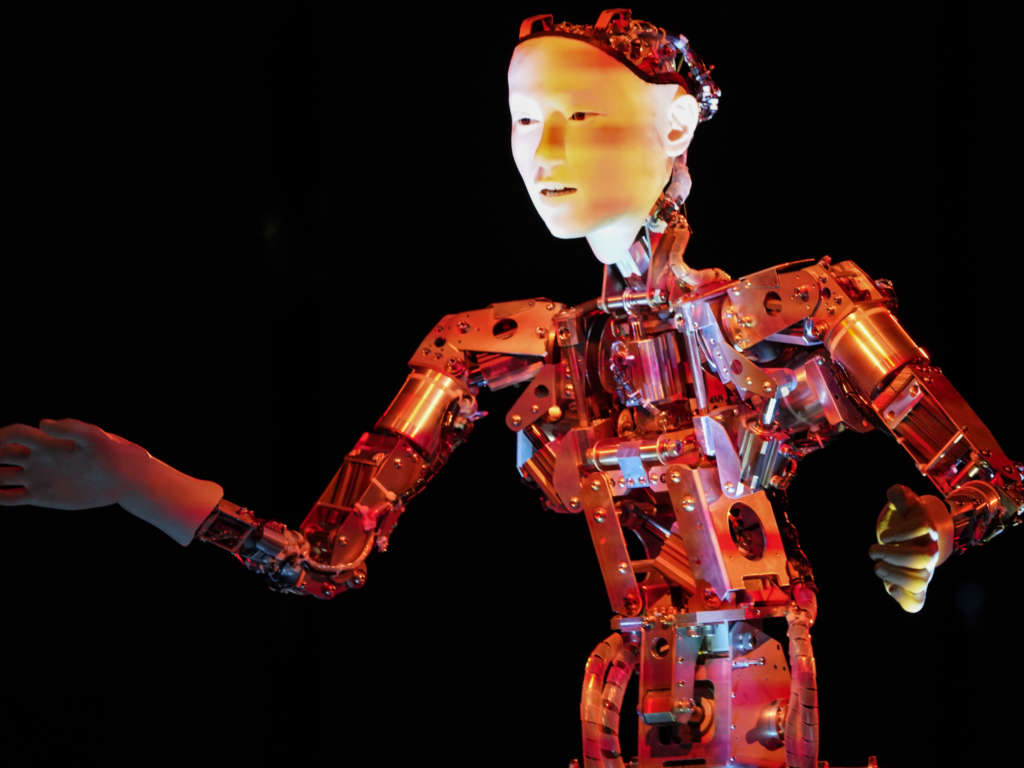 Martin Parr
Retrospective
19/07 – 10/11/2019
Martin Parr is considered one of the most important representatives of contemporary documentary photography and a chronicler of our time. The NRW-Forum Düsseldorf will present the most comprehensive retrospective to date of the British photographer who scans the world with a precise and loving eye and at the same time holds up a mirror to it.

→ More Information
Partners
NRW-Forum Düsseldorf · Ehrenhof 2 · D - 40479 Düsseldorf
Tel.: +49 (0)211 – 89 266 90 · info@nrw-forum.de
Imprint | Privacy policy