September 22 – November 5 2017
It was a Nikon that Steve McCurry used in 1984 to photograph the green-eyed young Afghan girl. The steadfast "Tank Man" by Charlie Cole and Nasa's numerous space images were also created with cameras and lenses from the Nikon Company. Photographers and photojournalists are always there capturing history in the making. The exhibition "leben 24/7 – 100 Jahre Nikon" [living 24/7 - 100 years of Nikon] will be presenting a selection from a century of Nikon photography and will show how, in the course of this, the camera itself became a legend.

With works by
Jodi Bieber
Charlie Cole
David Douglas Duncan
Thekla Ehling
Volker Hinz
Heidi & Hans-Jürgen Koch
Peter Lindbergh
Joel Marklund
Steve McCurry
Duane Michals
Ed Ruscha
Harald Schmitt
Michael Wesely
Ami Vitale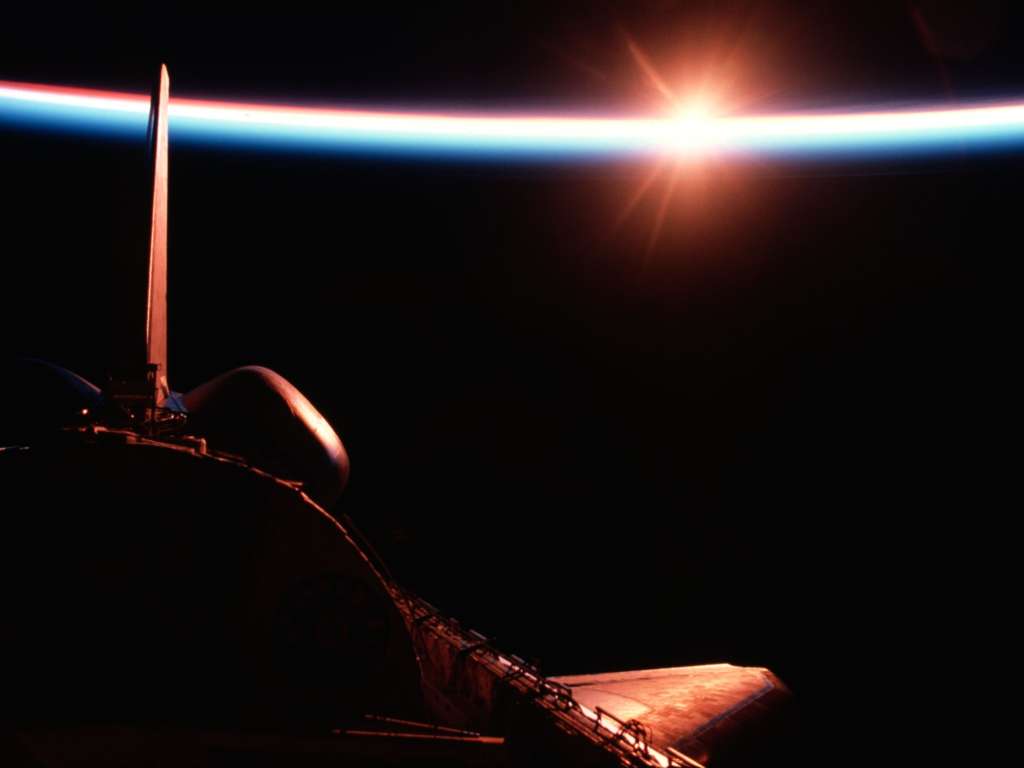 Since already the 1960s, Nasa has been using Nikon cameras and lenses for documentation purposes on earth and in space. During this period, more than 700,000 photos have already been taken. On the ISS alone there are currently nine digital single-lens reflex cameras, 36 lenses and seven flash units from Nikon.

Charlie Cole is known for his shot of the "Tank Man", an unidentified man who, on 5 June 1989, during the Tiananmen Square massacre in Beijing, stood with shopping bags in his hand in front of a convoy of tanks in order to impede their advance. In 1990, Charlie Cole's photo received the World Press Photo Award.

Steve McCurry has documented various trouble spots all over the world. His best-known shot, the photo of the Afghan girl with her intense green eyes, was taken in 1984 at the Nasir Bagh refugee camp. The image became world famous and appeared on the cover of National Geographic and in the most renowned magazines worldwide.
The photo with which Jodi Bieber shocked the world and with which she won the World Press Photo Award in 2010 shows the 18-year old Afghan woman Bibi Aisha. Her husband cut off her ears and nose after she fled back to her family because of his excessive violence. A Taliban court ordered the punishment. The photo appeared on the front cover of Time magazine and is frequently compared to Steve McCurry's legendary "Afghan Girl".

David Douglas Duncan became world-famous, in 1951, with his book "This Is War! A Photo Narrative of the Korean War". Instead of portraying war heroes he showed wounded and weeping soldiers and he developed into a fierce opponent of war. In addition to his war images, this American photojournalist and war journalist, a colleague and friend of Robert Capa, is also know for his photo essays of Pablo Picasso.
Ami Vitales photos show people and cultures from more than 90 countries. She has reported on political and religious conflicts worldwide. After having witnessed, as a photographer, the transportation and release into the wild of one of the last white rhinos, in 2009, she shifted her focus to ecological contexts and breathtaking stories about nature. In 2015, she inspired the world with a sensitive and, at the same time, humorous series, which she produced for National Geographic, about the panda conservation programme in China.

The Berlin-based couple Heidi & Hans-Jürgen Koch began working as freelance photojournalists in 1988. The couple - she trained as a social worker and he is a biologist who is specialised in behavioural research - are known, above all, for their animal images and macro photography. Their works are published in renowned magazines such as GEO, Stern, Le Figaro, National Geographic, or Focus.

Ed Ruscha who is a painter, graphic artist, photographer and filmmaker, embraces American pop culture in his works. In the 1960s, with his little and unpretentious artist's books he broke with the conventions of photography and photo books. For the book "Every Building on the Sunset Strip" (1966) he ceded the act of photographing to an automated camera - something that, until then, had been completely unusual in artistic photography.
Duane Michals is regarded as one of the most important exponents of narrative serial photography which he uses to engage with universal themes such as love, death and immortality - frequently in sequences and with a surreal undertone. Since the mid-1970s, he has been adding lines of text, short poems and stories to his images.
Portraits are at the heart of the work of Thekla Ehling together with a personal and poetic approach to the presence of people. This German photographer became well known for her work "Sommerherz" (Summer Heart) - an exploration of the theme of childhood.

The Berlin-based photographer Michael Wesely is known for his extremely long exposures. His subjects are exposed for days, weeks and even months, by means of which he documents the changes instead of chasing the moment. His portraits - a selection of which will be showcased in the exhibition - were created with an exposure time of between five and twenty minutes, instead of fractions of a second, with which he likes to give the people who are being portrayed more time to show something of themselves.

Joel Marklund is Chief Photographer at Sweden's leading sports photography agency Bildbyrån. He has already taken photographs at a number of international sports events, including five Olympic games and he was the first Nikon Ambassador in the "Nikon European Ambassador Programme".


The German photographer Volker Hinz was a staff photographer, over decades, at Germany's Stern magazine. He became known in the 1970s for his political reportage, but this Hamburg-born photographer has also portrayed umpteen stars from films, fashion and sport, ranging from Karl Lagerfeld through Grace Jones and right up to Muhammad Ali. His shot, from 1977, that shows Franz Beckenbauer and Pelé naked in the showers remains unforgettable to this day.
Harald Schmitt is known for the pictures, with whom he created historical documents during the transition in 1989 from the DDR and the Eastern Bloc states. From 1977 to 2011 he worked for the Stern, in his first years there he was accredited as a reporter in East Berlin. To date, his work consists out of photo reportages from 130 countries over the last 30 years, of which many were awarded with important international prizes, for example, he received the World Press Photo Award six times.
Peter Lindbergh published his first fashion series in Germany's Stern magazine in 1978. Today, he is regarded as one of the best living photographers. In the 1990s, with his photographs of Naomi Campbell, Linda Evangelista, Tatjana Patitz and Cindy Crawford he coined the term supermodel. He is being showcased at the NRW-Forum already for the second time this year. Following on from the exhibition "Peter Lindbergh/Garry Winogrand: Women on Street", which presented the famous fashion photographer in the context of street photography, his fashion and celebrity photographs are now part of this exhibition.
Project Partners
NRW-Forum Düsseldorf · Ehrenhof 2 · D - 40479 Düsseldorf
Tel.: +49 (0)211 – 89 266 90 · info@nrw-forum.de
Imprint | Privacy policy | Press