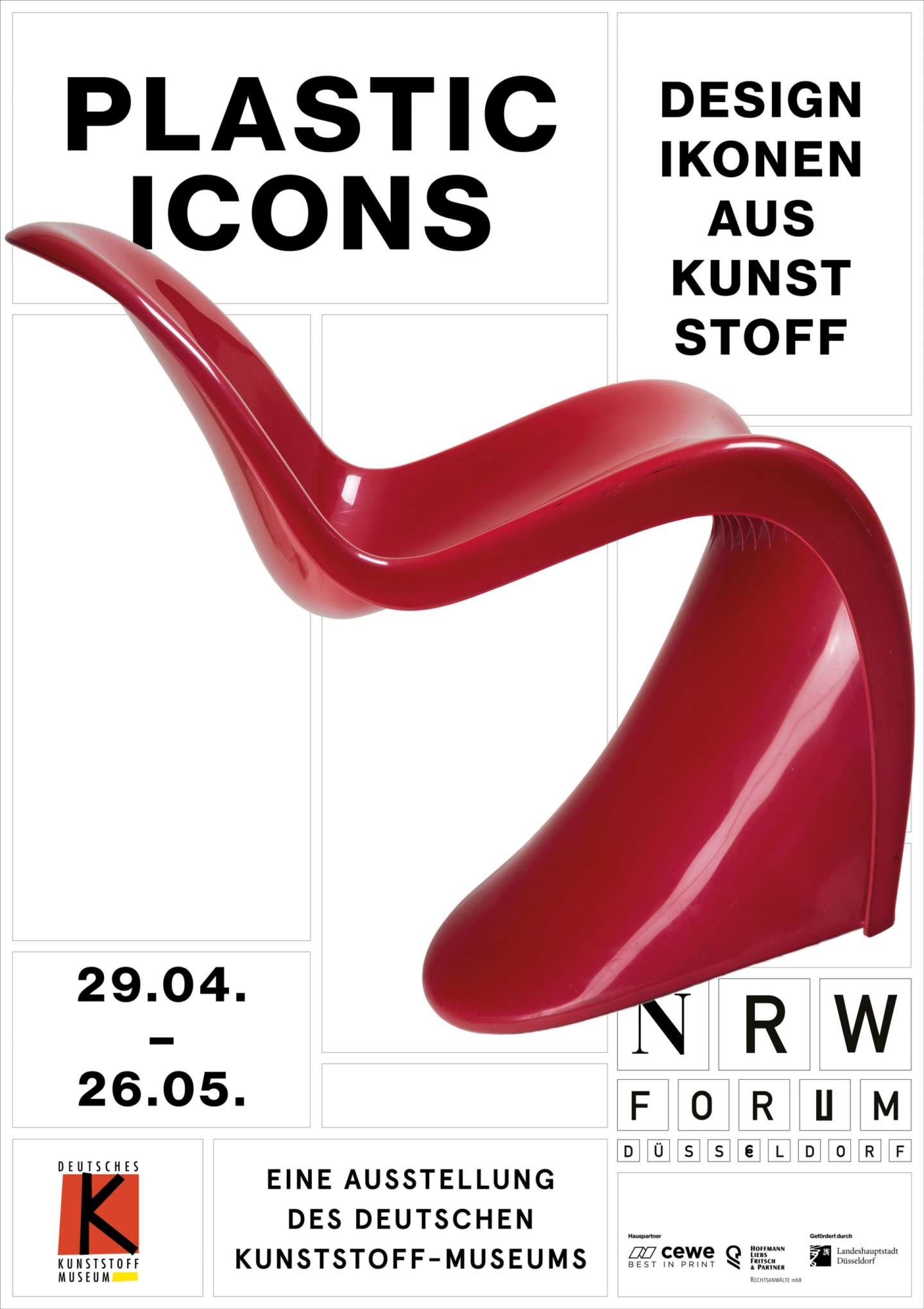 Design-Ikonen aus Kunststoff
Whether it be the "Valentine" typewriter or the classic red Bobby Car, design icons are outstanding concepts that have inscribed themselves on the collective memory. The "Plastic Icons" exhibition, curated by Deutsches Kunststoff-Museum, will present design highlights from more than 80 years that all have one thing in common - they would not have been possible without the use of plastics.
The exhibition, which was compiled from the collection of the Deutsches Kunststoff-Museum [German Plastics Museum], shows famous design objects from the sphere of private consumption and juxtaposes these classic items with their forerunners, successors as well as forward-looking concepts. Around 100 exhibits in nine sections (sitting, driving, listening, looking, talking, writing, drying, eating, dressing) present the concepts of renowned designers such as Ettore Sottsass, Mario Bellini, Dieter Rams, Richard Sapper, Verner Panton, Philippe Starck or Jonathan Ive, alongside anonymous works and factory designs as well as the innovative approaches of Jerszy Seymour, Konstantin Grcic or the Bouroullec brothers.
The exhibition has been put together to mark the 30th anniversary of the foundation of the Kunststoff-Museums-Verein [German Plastics Museum Society] as the sponsoring organisation of the Deutsches Kunststoff-Museum Düsseldorf, whose collection currently spans around 15,000 items.
Partners


NRW-Forum Düsseldorf · Ehrenhof 2 · D - 40479 Düsseldorf
Tel.: +49 (0)211 – 89 266 90 · info@nrw-forum.de
Imprint | Privacy policy